Actility's Channel partners program continues growing thanks to the new incorporation of IoT Application and Hardware AB
We are happy to announce that IoT Application and Hardware AB in Sweden has signed an Enterprise IoT master channel partner agreement with Actility for the countries of Sweden, Norway and Denmark. 
Up till today more than 35.000 LoRaWAN gateways are connected to the Actility managed networks. IoT application and Hardware AB have created Sensor-Online, a multitenant IoT platform with numerous functions which allow visualization of IoT sensors, including user alarm, management report and many more useful features like rest API with more than 100 endpoints and a payload decoder for more than 70 IoT devices.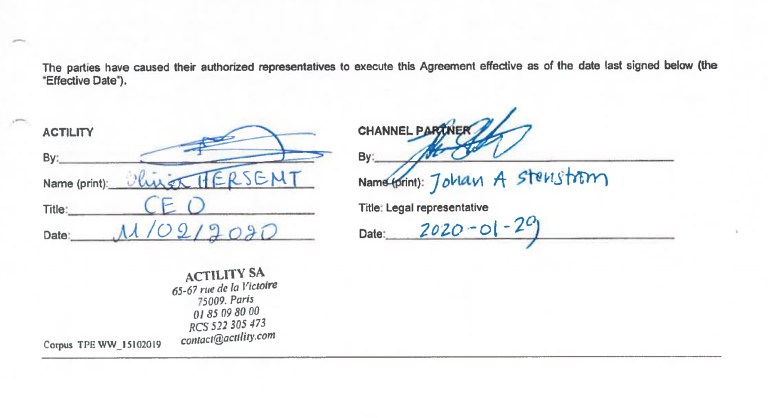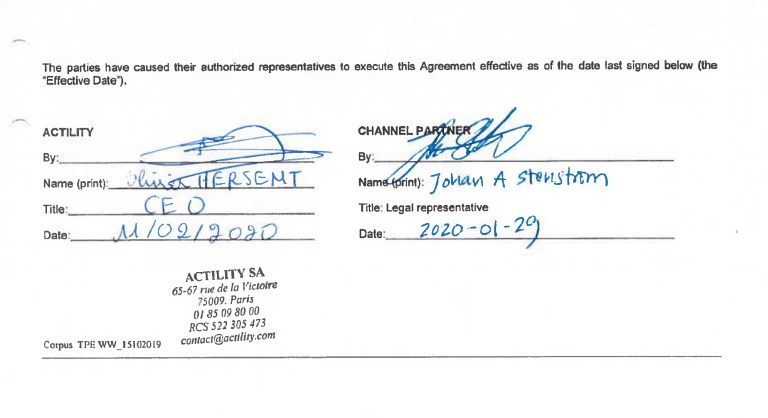 Actility, as one of the LoRa Alliance founding members, has the best performing engineering and technology skills in this area. With this agreement IoT Application and Hardware AB can now help companies to set up and operate private LoRaWAN networks of the highest standards, allowing them to take advantage of all of the LoRaWAN qualities such as its low-power requirements, easy implementation, high scalability, bi-directional communications, firmware over-the-air upgrades and data security.
About IoT Application and Hardware AB
IoT Application and Hardware AB is an IOT consultancy with 30 years of experience in the automation industry for product sales, installation, programming and support. They offer a wide range of high quality IOT sensors and IOT modules that can be integrated with existing operating monitoring systems (SCADA) or other platforms.
About Actility
Actility is a global leader in the IOT LPWA Software and Infrastructure space that is sold to communication service providers and enterprises. Low Power Wide Area (LPWA) technology is a foundational piece of IOT that will bring mass scale adoption of IOT on a global basis. Actility's mission is to enable the largest private and public LPWA IoT networks in the world and allow device activation and management, as well as data mediation of the IoT sensor data.
About the LoRa Alliance:
The LoRa Alliance® is the fastest growing technology alliance. A non-profit association of more than 500 member companies, committed to enabling large scale deployment of Low Power Wide Area Networks (LPWAN) IoT through the development and promotion of the LoRaWAN® open standard. Members benefit from a vibrant ecosystem of active contributors offering solutions, products & services, which create new and sustainable business opportunities.
Through standardization and the accredited certification scheme the LoRa Alliance® delivers the interoperability needed for LPWA networks to scale, making LoRaWAN® the premier solution for global LPWAN deployments.