SafeDistance wearable
51{edbfe352f301579bb332dff86ced542172b0c80ed0c941f0c02cdd1fe307a783} of covid19 infections happen at workplace

SAFETY AND MONITORING
How far apart do colleagues need to be in order to maintain a distance of one and a half or two meters apart? It's diificult to correctly estimate this distance and respect it at all times to ensure everyone's safety. With SafeDistance from Lopos – a spin-off from imec and Ghent University – it is child's play. The wearable device automatically measures and reports distance between employees and warns you if the required distance is not respected.
Discover SafeDistance, the wearable that warns you with a sound signal and vibration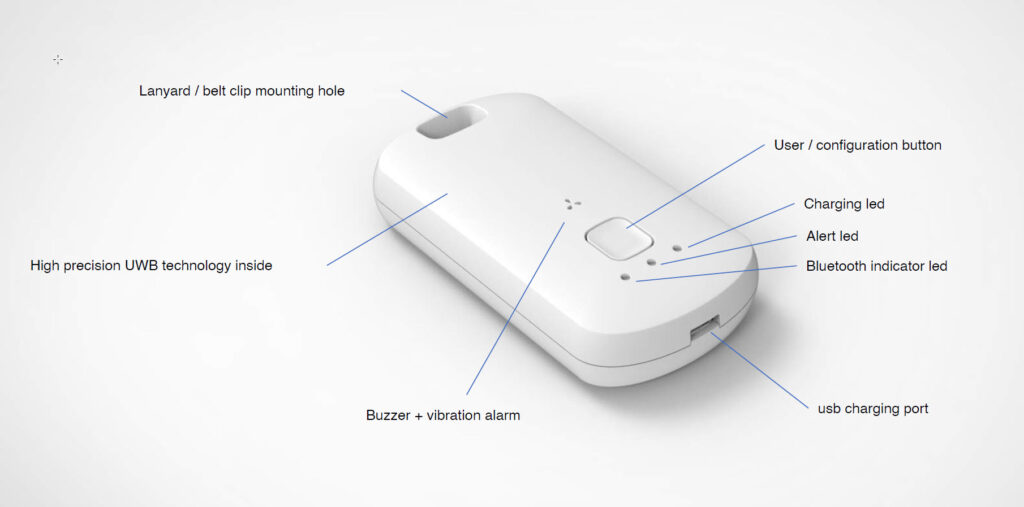 High precision UWB distance measurements
• Audible, vibration and led alarm
• Configurable
• Alarm distance, type of alarm, multiple alarms, …
• No privacy concerns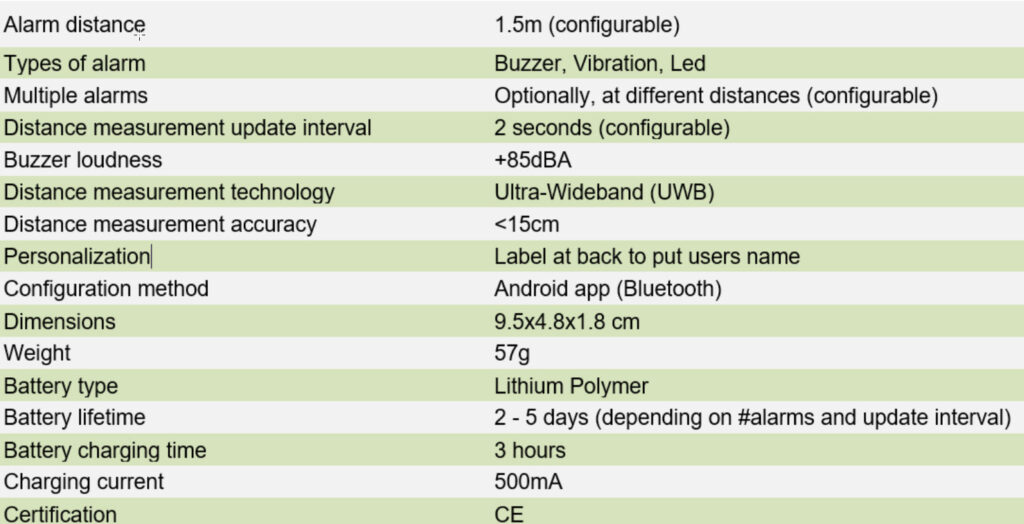 PRACTICAL AND CONVENIENT COVID SAFETY
SafeDistance works both indoors and outdoors.
A small, handy wearable
You don't need to attach anything to the wall or ceiling, so there's no infrastructure cost.
The wearables only communicate with each other.
You don't need to install an app.
No privacy issues because nothing is saved on a server nor in an app, dashboard, database or anywhere else.